real life candy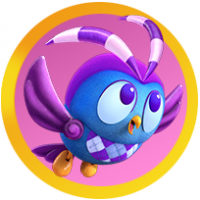 actipton80
Posts: 386
Level 3
Since this is a game about candy, I thought it would be fun to talk about real life candy. Like what kinds you like, if you know how to make any kinds of candy at home, candy stores, etc.
As for me, I'm on a strict diet right now, but my favorite way to indulge a sweet craving is a piece of chocolate, or a Zot. For people who don't know what Zots are, they are hard candies that have fizzy stuff in the middle. After you suck on one for a while, the fizz comes out a hole in one end. Then, when all the fizz is gone, I crunch it.
I also know how to make caramels, fudge, truffles, and divinity. I give caramels to a lot of people at Christmas time, and they are very popular. They are easy to make too, if you are willing to stand and stir them for 45 minutes. I want to learn how to make taffy. It's so neat to go to the candy stores at the beach and watch the taffy puller.
Leave a Comment