🥳
Go to level feature!
YOU wanted it, the team made it possible!
HERE
POLL! Which jam do you prefer - RED or PURPLE? 🤔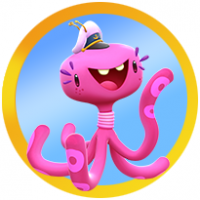 I'd like to ask you guys whether you like RED or PURPLE jam! I personally prefer red, as it stays in one place and doesn't bounce around like the purple, so I'd know what to expect.
Vote below and don't forget to comment your thoughts!! also check out my storytime game (each person comments a line to create a story) check it out here!
Comments