Purple Profile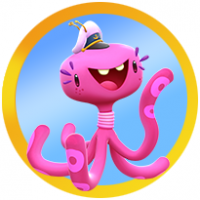 Hello everyone! This is just a minor issue - it's not anything that's affecting my playing.
However, I'd like to ask to see if anyone else in the community is having this issue and see what we have in common to try to solve it.
Recently, my profile has been showing purple - here's are some screenshots:
However, after a few moments or when I restart my game, it looks like how it should be:
Is there a reason behind this? It doesn't affect me in any way but I was just curious. Is anyone else experiencing this issue?
Thanks so much!
Answers