🚀 Star Race: Info & Feedback thread here!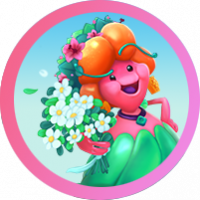 Lola_Pop
Posts: 6,860
Community Manager
Dear Friends Community!
Some of you have already been testing it: the Candy Crush Friends new Star Race!
What's that?
It's a time-based event  in which you'll compete in a group over who achieves a higher target score. The group gets a specific target, for instance, stars, and have to collect as many as you can in your game- but be careful: only new levels count!
How does the Leaderboard look like?
It's scrollable
When the leaderboard pop up is opened, you'll see the top 5 players but also your own anchored score
When can you see the leaderboard?
At the introduction of the event
At the end of a level
At the end of the event
When you click on the leaderboard icon
What can I earn?
Boosters, Boosters and more Boosters! 🚀
And now it's YOUR turn- have you seen this feature in your game yet? What do you think about it?
💭 Do you like competing in a group in Candy Friends?
💭 Do you like the art behind this new feature? The rewards? The way it works?
💭 What do you like best?
💭 How could we improve it?
Share your thoughts below, so we can help the team make the feature even sweeter! They count on YOU!
❤️

Want to PLAY more?