Memory Book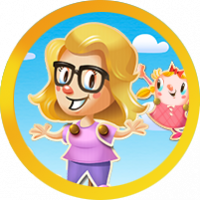 Elsa
Posts: 34,564
Community Hub Moderator
Tiffi is holding something in her hand. She is waiting for all of them to gather around. She's not sure if she should hand it over to Xarly and QueenMia or ask who would like to look at it first. She wants to introduce this before handing it to anyone. 
"It's been an exciting year," says Tiffi. "All of you, including the Superstars, have worked very hard at building up the community. The players coming to the community have really struggled in the past year with all the changes that the studios made to the games. But those Superstars were on top of it and so were the community managers and moderators. You guys lost some wonderful managers in the past year. Although hopefully one will be returning some time in the near future. The other two that left can recall wonderful memories from this past year. Thanks to all of you, more players out there know about all of us characters. It's been a great team effort and we all look forward to what the future brings."
Xarly takes the book from Tiffi. He looks at the title "King Community Memory Book".  As he looks through the pages he is beaming with pride! He passes the book around to everyone else.  What great memories from the past year! Next year, who knows what tomorrow brings?
Stay tuned for more of Elsa's stories!
The End!
Start at the beginning - A rumor is spreading in the community
This discussion has been closed.