🥳
Go to level feature!
YOU wanted it, the team made it possible!
HERE
🏳️‍🌈 Pride & Love: The loveliest Gif party ever!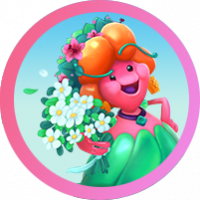 Lola_Pop
Posts: 11,980
Community Manager
Hello Friends!
As you may have seen if you wander around the King Community, we're all celebrating... it's the Month of Love! 🌈
So why not host a Gif party and send flowers, confetti, hearts, and rainbows to all our Friends? 🤗
🌈 To post a gif, please
1.- Use this button:
2.- Copy the link to the gif, that's all! 🤗
🌈 All participants will receive this badge:
🌈 Do you want some more love & Pride?
Head over HERE to make sure you don't miss any of the threads we've all created for you!
Comments