(ENDED) 🎁 Guess the box and win gold bars 💰 - Week 2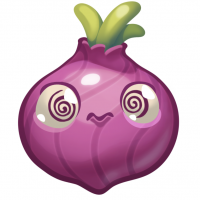 🥰 Hello Friendtastic Crushers! 
Are you ready for another chance to win gold bars in your Candy Crush Friends Saga game? Just guess which character from Candy Crush Friends Saga is hiding 100 gold bars this week.
🍀 Do you feel lucky? 🍀
Rules: 👇
Each player may only post ONE guess.
The guess can be either the number in the upper right corner of the box or the name of the Friends character in the box.
It is not necessary to use the spoiler.
What can I win? 👇
One of the boxes contains 100 gold bars. 
All participants who guess the correct box will receive a share of the 100 gold bars. 
If necessary, the amount per player will be rounded.
Note: The gold bars are placed randomly behind squares!
Dates: 👇
The competition begins today and ends on Wednesday, 17 August 2022, 5 pm Central European Summer Time (11:00 Eastern Daylight Time).
🍀 Good luck to all participants! Let's have some Friendtastic fun! 🎉💕🎉
Want to participate but don't have a Community account? Register HERE in just 2 seconds!
Don't play Candy Crush Friends Saga yet? Download the game HERE.
Terms and Conditions here
@Diamond_Lim, Please tag CCFS players.
Comments