(FINAL) ⚽️ Celebrate the World Cup with Tiffi ⚽️ -- win a badge and a chance at gold bars 💰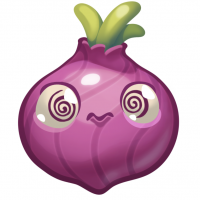 The FIFA World Cup is considered to be the most prestigious tournament in the world. This year it will be held in Qatar from 20 November to 18 December 2022. It will be the 22nd edition of the competition, and the first played in the Arab world.  The tournament will feature 32 teams and 64 matches.
Tiffi wants to know which team you favor or expect to win the tournament.
⚽️ Rules: 👇
Players are only allowed to make ONE guess!
Your guess must include both the name of the country that the team represents and an image of the flag of that country that you expect to win the World Cup in Qatar in 2022.
Multiple guesses or edited guesses will be disqualified.
Guesses must be submitted no later than 16 November 2022.
⚽️ Dates: 👇
This contest begins today, 2 November 2022, and ends on Wednesday, 16 November 2022, 17:00 Central European Time (11:00 Eastern Standard Time).
⚽️ What can I win?
Every player with a valid guess wins the fabulous "World Cup 2022" badge that was created by our special CM @Minatozaki. Badges will be awarded after the contest ends, so please be patient.
BONUS: Correct guesses will be put into a random drawing for gold bars. After the tournament ends (18 December 2022), 5 players who picked the winning team will be selected to win 20 gold bars each in their Candy Crush Friends Saga game. (Gold bars cannot be added to a different game or transferred to a different player.)
🍀 Good luck to all participants and to their favorite World Cup teams! ⚽️
Want to participate but don't have a Community account? Register HERE in just 2 seconds!
Don't play Candy Crush Friends Saga yet? Download the game HERE.
Terms and Conditions here
@Diamond_Lim, please tag CCFS players.
Comments
This discussion has been closed.