Tips and Tricks for playing the Dachs Delivery Service in CCFS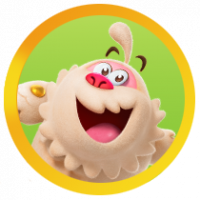 For all who play the Dachs Delivery Service with a team in CCFS, what tips would you give new players?
Have you found any tricks that help you and your teammates accomplish the Team Tasks in DDS more effectively?
For example, my first TIP for a new player on a DDS team would be "Check the current team progress on your chosen Team Task BEFORE you start playing, because the task information you see might be slightly out-of-date!". (Knowing exactly how far your team has progressed lets you know exactly how much more you should try to achieve on your next attempt at that task, and sometimes you will even find out that your chosen task has already been completed, in which case you can shift to a new Team Task and not waste your efforts.)
The TRICK that will help you get the current team progress on a DDS Team Task is to scroll back to the last portal you have transitioned through, and then click on that portal and go back temporarily to the previous set of 20 levels—see screen shot below . This transition refreshes the Team Task display and will give you the most current status, after which you can go back through the portal to your Current Level and try to make more progress on that task for your team!
So what tips or tricks have all you other players of Dachs Delivery Service found?
Cheers!
Uncle Bob
Comments