Happy Candyversary! ✨🍬🎉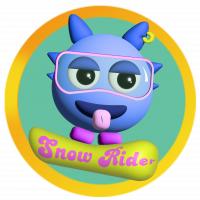 Time to jump into a celebration bursting with sweet surprises! Our annual Candyversary Party is kicking off, and we invite YOU to be a part of the sugar fun!
Get ready for a week full of fun and exciting challenges from November 3rd to November 10th, and prepare yourself for:
🍪 The Cookies Challenge
🐙 The Octopus Challenge
🍓 The Jam Challenge
🎁 And daily quests filled with sweet surprises!
Complete these challenges and get delightful rewards in your game.
But that's not all! To mark this event, share your most memorable Candy Crush Friends Saga moment with us and receive an exclusive festive badge!
Don't miss out on the ultimate sugar rush! Let's create sweet memories together at the Candyversary Party! 🎊🍭🎉
Comments