🥳
Go to level feature!
YOU wanted it, the team made it possible!
HERE
I'm seriously thinking of deleting this game!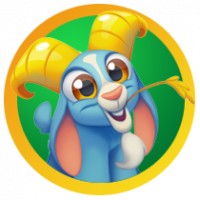 I'm not generally a quitter,but I'm tired of having to spend money for gold bars so that I can finish levels & special quests!
I've played Candy Crush Friends Saga for years. I'm on level 2499 & currently have the Octopus Event. I've spent many $$$, especially in the last year just so I can complete levels. I don't mind buying gold bars every now & then, but it's gotten to be too much! Especially since this is a "free" game.
Don't get me wrong. I like the levels to be challenging. If they were all easy, it would be boring.
I'm curious if I'm the only one who feels this way. I don't want to stop,but it's not even much fun, anymore.
I'd like to hear from some of you, so please take a minute & chime in.
Thanks for reading my rant!🤪
Comments