➡️ Have you passed
a milestone level?
Come grab your badges
HERE!
➡️ Need some tips for a
hard level?
Head over
HERE!
🚁 Jelly Community Explorer Quiz 🚁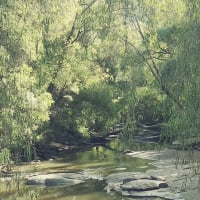 Lady_Sarina
Posts: 5,438
Level 5
No Account yet? Sign up here
🚁 Community Explorer Quiz 🚁
Welcome Everyone to the Jelly Community Explorer Quiz where you get to adventure around your Community looking for answers for the following 9 questions below. 😀
Participation will bring the sweet reward of the Jelly Queen Explorer Badge below, as you become familiar with locating great topics of interest around the Jelly Community. 🤩
Questions
* Which Green Box Discussion will you find the link for "Detailed Support Issues"?
* In which Discussion will you find the news of the Latest Episodes?
* Who is being Interviewed in The Jelly Community this Month?
* Which Jelly Character received a Make Over?
* In which Word and Episode did Cupcake Carl attempt his first try at love?
* Which thread can you receive a badge for posting a screenshot of your Mastery Rank Number?
* What was special about the Bouncy Castle in the Jelly Launch Video?
* In the Meet the Designers Video (Original Jellies) What do they say was the main inspiration for Jelly Saga?
* In which Discussion will you find Hints and Screenshots of the Royal Championship Arenas?
Quiz Guidelines
Please answer the 9 questions using the Spoiler to make it fun for everyone 🤗
Please post your answers here in the Spoiler
Heads up! This thread is now part of the Jellybean Challenge!
➡️

Collect 5 Jellybeans by participating correctly in the Explorer Quiz. No time limit

⬅️