➡️ Have you passed
a milestone level?
Come grab your badges
HERE!
➡️ Need some tips for a
hard level?
Head over
HERE!
🎪 👑 📜 Jelly Kingdom Community News 📜👑🎪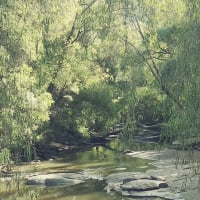 No Account yet? Sign up in just a few minutes
🎪👑📜 Jelly Kingdom Community News 📜👑🎪
Hello Jellies,
Welcome to the First Edition of Jelly Kingdom News!! 😀
Wondering what's happening around Jelly Community? Which competitions are running? What's the latest Polls and Feedback Discussions for you to check out and leave a comment? Interesting and helpful Discussions to read and participate in? Level Tips or Fun Area is what you're looking for? We'll let you know right here, what's happening in Jelly Town and any news for your Jelly Saga game!!
Jellybeans
Current Jellybean Activities (JBC)
🍬 Word Maker Puzzle - Knights Theme (Off-Topic Area) - 1 week FINISHED
🍬 Jelly Race - How many levels can YOU pass in a week? - open
Game Events
🙌 Jelly Level 5000 Club - Get your exclusive Badge made by our local Jelly Brother @NamTruong2001
Contests and Competitions
🔍🍬 Test your observation skills and receive the Jelly Eye Spy Badge in Sweet Treat Eye Spy (FINISHED)
Polls and Feedback Discussions not to miss out on
Quick Links - Navigating quickly around Jelly Community!!
⚔️ September nominations are open for our next Jelly Knight!!
🎉 Check it for Community Topics and Tips for Newbies to get you started on the road to rewards and finding what you're looking for!!!!
Discussions right now!!
🌺 Remember to Subscribe so as not to miss any news!! 🤗
Comments