I can't send nor receive lives via Facebook 👉 Update your game! More info
HERE!
⭐️ ⭐️ Candy Crush All Stars Tournament! Who'll be the UK's top Crusher?!
HERE!
🍬 🗳️ What's your favourite Candy Crush Saga challenge?
HERE!
/ / 🍬 Community Poll & feedback for Olivia's Flavour of the Day event
HERE!
🏆🥇 Win Gold Bars and exclusive Community badges
HERE!
Moving a double speed!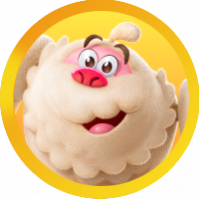 Jill_Donaty
Posts: 2
for the past month my game has operated at double speed and I hate it. I have only logged in to play a couple times and am thinking about quitting completely. I believe that perhaps I am someone they chose as a trial for this speed? I don't see any other complaints like this recently. It makes the game very stressful.