🎃  👻 🕸️ Halloween 2020 - Sweeter and spookier than ever in Candy Crush Saga!
HERE!
🍰️ 🎉️ 🎈 Level 8000 in Candy Crush Saga! Let's make the biggest cake together!
HERE!
🍬 🍬 The Candy Necklace in Candy Crush Saga!
HERE!
/ / 🎯 Level complete messages improvements! More info
HERE!
🏆🥇 Win Gold Bars and exclusive Community badges
HERE!
Meet the Mentors!
Crimson_Dawn
Posts: 2,534
Legend
Now that you've made it to the Beginner's Corner, it's time to meet the mentors! They'll be here to answer any questions you may have about the game and offer a few tips when you need them. Don't hesitate to tag one of our mentors to help you! Simply type the @ and their username to get their attention. 
We'll start with @Elsa! She's one of our original Superstars and is always going the extra mile to keep the community shining brightly! She's sporting those shiny silver stars in her avatar and she's never afraid to jump in and help you with the problems you may experience in your game
Next on our list is @firebombmarkus! He's another Superstar that has silver stars on his avatar, which means he's an expert at crushing problems and a key member of the community! You know you're getting top notch support from this guy, which is why he's one of our mentors!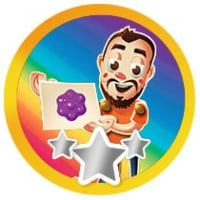 @bearwithme is one of our newest Superstars, and the Community Managers made an excellent dicision when they picked her! While she hasn't been in the community as long as our first two mentors, she's equally helpful in the community! She'll make your day a little brighter when she's helping you out or giving you some tips!
Our fourth and final mentor? Well, that would be me, Crimson Dawn. I'll try to help you as best as I can to help you crush those candies like a pro!
Once again, please don't hesitate to tag one of us if you need help! Remember, this section is for you! We're looking forward to seeing you all around!