Please only post ideas on how we can improve the game Candy Crush Saga.
Looking for help? Check our
Support and FAQ
Confirming Before Spending Gold Bars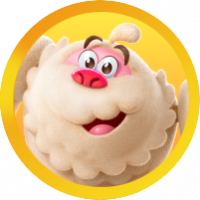 Nathaliew1990
Posts: 1
Newbie
There should be a confirmation before spending ANY gold bars. It takes me a long time to accumulate enough gold bars to do anything but I feel the "Play On" button comes up fast and my finger accidentally hits "Play On" for 10 bars. I feel I lost at least 30-40 bars this way over the time I've been playing. 
I would like to have bars for a level I get stuck at for a long time and I can use the bars to get through the level. 
Leave a Comment