🎃
Halloween in Candy Crush Saga!
Find all details
HERE
✨
All Stars US!
Find all info and claim your star badge
HERE
Again much less moves!!!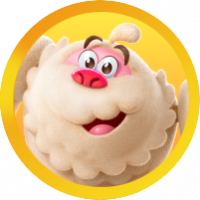 Gerda1946
Posts: 15
Level 2
I am now trying to have some fun with Candy Çrush! But it seems to be impossible!
I am playing level 7276 where the YouTube movies where they all are playing with 30 moves.
I only have 24 moves, that is 6 less and that in a very difficult level!
Maybe your guys can bring it back to 30 or the meaning should be that I spend my pension on boosters!
Regards, Gerda