🎃  👻 🕸️ Halloween 2020 - Sweeter and spookier than ever in Candy Crush Saga!
HERE!
🍰️ 🎉️ 🎈 Level 8000 in Candy Crush Saga! Let's make the biggest cake together!
HERE!
🍬 🍬 The Candy Necklace in Candy Crush Saga!
HERE!
/ / 🎯 Level complete messages improvements! More info
HERE!
🏆🥇 Win Gold Bars and exclusive Community badges
HERE!
Why is the Customer Support so difficult to get a response from?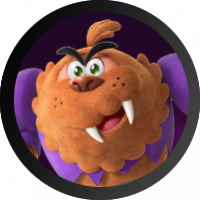 Clothsprogs
Posts: 18
Level 2
I reported an issue to Customer Support over 10 days ago, using the "contact us" form on the website.
I got an reply asking me to reply with more information (most of which was filled in on the webform I sent, the rest included in my message)
I replied with the information they asked for
I got another email saying that since i had not replied they were closing the case.
So I contacted them via the webform a second time, and got a repeat of the same situation.
And again a third time...
None of my replies have bounced as undeliverable.
If they want us to reply to their emails, why aren't they monitoring the replies?
Or perhaps they're emailing from an address that doesn't accept replies?
Or perhaps they're just ignoring the replies...?
Teddy