💞 Extra life for events 💞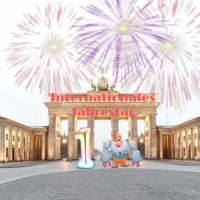 Spinnifix
Posts: 18,530
Ambassador
I had already opened up this idea and it was closed with too few votes.
So I'll do it again. Events are currently running again and there are no extra lives for them.
There are only 5 lives that you can use for the event and for the map.
When they are all you cannot go on playing.
You have to decide here, either for the event or for the card. It is very bad.
When the 5 lives are used up for the event, you would like to go to the map and continue playing there.
So 5 lives for the event + 5 lives for the card !!
Please vote here!
There are currently events.
Thank you

💓
Where there's a will, there's a way
💓 
😉
One look at my profile would help everyone!
👍 
Did you know that there is now an
international room
for German - French - Spanish?
 🍐
Player Expert for Papa Pear
🥥
This discussion has been closed.