⚠️
Need help?
Check our FAQ:s first
HERE
Why have levels been swapped when playing through FB?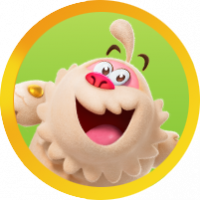 José_Savelkoul
Posts: 328
Level 3
As of last week I've noticed levels have been swapped when playing through FB. As you might know, I'm one of the admins of the Candy Crush Saga All Help-group. Members started complaining that the help at Lynn Kirby her blog didn't match their level. I started checking, and noticed this "swapping" of levels. For example: level 2995 has been swapped with level 3005, level 4613 with level 4623, level 4755 with level 4756, level 5986 with level 5987, and level 6202 with level 6203 (and I'm pretty sure there's more). Do you realize that people are really getting frustrated with this? With your messing up? I can't call it differently, sorry. What are you doing? And why? Please do get this sorted, back to the way it was.
Thanks in advance, have a nice evening.