🌹☕️🍰 Something is going on in Gummy Gardens...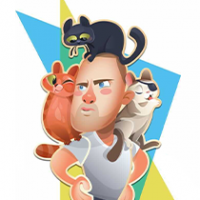 Crazy Cat Lad
Posts: 10,039
Community Manager
👨‍👩‍👦‍👦 New to the Community? Register here in just 2 seconds.
Tiffi is having a relaxing day in the Gummy Gardens with some hot chocolate and some cake.
Sweet day with now worries, she thinks!
Someone is lurking in the garden and having some sticky plans.
You will soon find out what is going on and what will happen, in a new event in the game!
What do you think will happen?
Who's behind all this? Who is lurking in the garden?
What type of event will it be where you'll find out what happened?