The NEW Rocky Road Trip Event!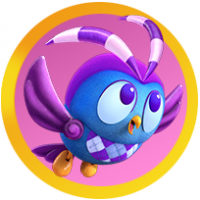 Pops8459394
Posts: 45
Level 2
A new event has just been released today for all your phones and devices, you all should be getting this event. This event is a collect candies event with 3 locations. Starting next week, June 24th. Blue, Green, Orange, and Purple candies will change shape for the coming 2 weeks, here is a preview.
Event as it shows up when you first receive the event!
Event as your playing with it, this one has 3 locations rather then the usual five.
Here is what the candies will look like starting June 24th.
Hope you are enjoying this event and Happy Crushing!!!