🍬
Which level is the sweetest?
Let us know and win 24h Unlimited Lives!
HERE!
🌴
Sweet Summer Season!
Sneak peek on what's coming to the game
HERE!
🏳️‍🌈
What is your superpower?
Celebrate Pride in Community
HERE!
CHEATS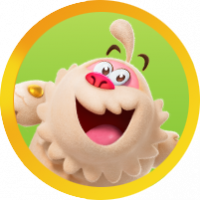 MarkLucas3
Posts: 158
Level 3
Level 3645 is yet another corrupt, boringly impossible level. You get 9 moves, 9 poxy moves to complete it. They're not even pretending to make this game entertaining now.
I got a 1 hour wrapped and striped candy and a colour bomb bonus for passing some dumb landmark. I had 5 lives and I was all out of attempts with 54 minutes of bonus left.
45 moves on 5 attempts at passing an "easy" level, without even getting close……
They don't even hide their utter contempt for the players and the "support team" tell you to "wATcH a VIdeO oN YoUTubE" or "kEEp tRYinG, yOu'lL pASs iT eVEntuALLy".
*
*Edited by CM: ❌ This is no place for lobbying nor campaigning. Thanks! - Our House Rules