🏆️
Candy Cup!
Find out everything you need to know
HERE!
🥳
Want to be a part of Candy Crush Saga's 10th anniversary?
Preview of what's coming soon
More Info HERE!
Win 10 players go to the android version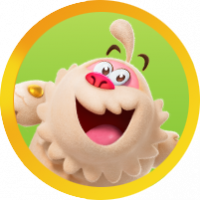 Pyrolight
Posts: 33
Level 2
After getting fed up with the Win 10 version I downloaded an android emulator, blueStacks 5, and went to the android version.
Event music
Weekly contest with friends
Watch adds for stuff, 30 seconds vs gold bars for that 1 - 2 turns more to beat level
No real downsides once you tweak resolution.
It is VASTLY better and the setup takes about 5 - 10 minutes, just need a google account for the game.