Feedback on levels 9081-9125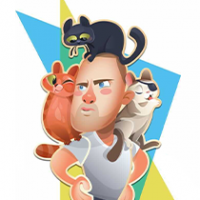 Crazy Cat Lad
Posts: 10,143
Community Manager
👨‍👩‍👦‍👦 New to the Community? Register here in just 2 seconds.
This week and release we want your feedback on the levels 9081-9125!
New sweet levels are released every week in Candy Crush Saga and the Levels Designers want your feedback on the new levels.
On this page you have the chance to give all your feedback on levels 9081-9125 directly to the people behind the levels!
Let us know which of the levels in this release you loved the most?
Comment all feedback to the Team about the new levels on this page!
Also, let us know how you feel about sniping-type levels?
In a Sniping level, the objective or parts of the objective (for example candies, blockers or ingredients) can't be reached by the player without the use of special candies. The player needs to snipe the objectives with for example a Striped Candies or Color Bombs to make progression.
What do you think about these levels?
Please vote and comment below your thoughts on these levels.
Feedback on levels 9081-9125
13 votes