🎙️ 📮 We have their answers!! Exclusive Q&A with our CCS Art Team
HERE!
🏆🥇 Win Gold Bars and exclusive Community badges
HERE!
// 🏖️ 🌟 Tiffi's Beach Games - Week 3: Sugar Stars Catching Contest! Share your daily position in the Leaderboard
HERE!
/ / 🗳️ 🏖️
Community Poll & Feedback:
Tiffi's Beach Games Week II - did you have fun playing ? Let us know
HERE!
/ / 📮 Week 1 🆚 Week 2: which one was better? Vote
HERE!
Day 4 Competition - What makes a great Candy Crush Saga level? (FINISHED)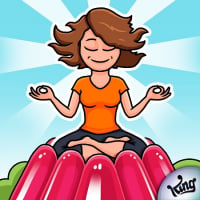 Jelly_Jenny
Posts: 1,899
Community Manager


Day 4 here we go!


Now it's time to share your Candy Crush Saga preferences: After all those levels played, are there some things you'll see that you just know will make the level fun? The Party Cake, UFOs, maybe even the Candy Frog or some well-placed Color Bombs?

For you, what is it that makes a GREAT Candy Crush Saga level? Comment below and you have entered the day 4 competition! 

2 comments will be randomly picked as winners of 40 Gold Bars on the 12th of July.
Be sure to take part in all of our level 5000 celebration competitions and you have a chance of winning
exclusive King swag!
Find all competitions
here.
If you do not have a Community account yet, you can sign up here. It will only take few seconds
Good luck and see you at day 5! 
Terms and conditions you can find here.

New to Candy Crush Saga or Community? Check out Beginner's Corner
here!
New competition in Candy Crush Saga! Check it out
here!
New Superstar competition in Blossom Blast Saga
here!