I can't send nor receive lives via Facebook 👉 Update your game! More info
HERE!
⭐️ ⭐️ Candy Crush All Stars Tournament! Who'll be the UK's top Crusher?!
HERE!
🍬 🗳️ What's your favourite Candy Crush Saga challenge?
HERE!
/ / 🍬 Community Poll & feedback for Olivia's Flavour of the Day event
HERE!
🏆🥇 Win Gold Bars and exclusive Community badges
HERE!
Im Leaving Candy Crush - Level 3788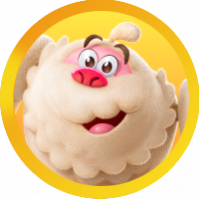 byebyecrush
Posts: 3
New Bee
And now im finally leaving. I can see that often times no matter your strategy you cant win if they dont give you what you need to win. This level is insane.
First you have to smash 3 keys that are yellow so you can omly get them with a stripe or if you happen to get a wrapper. You lose moves waiting for it to line up. Then once you're doing that you have to kill blocks so the cherry falls, do it a second time so it falls again...by this time you barely have any more lives and its a bunch of BS.
Then the cherry has to fall again, but guess what, the stripes going veetical that would get them dont because of those twirly wire things block it. Almost every time you hit one its replaced by another one.
Only other option is to try to get the pieces on the bottom right to clear so the stripes on the top left fall down, would have to be a horizontal stripe and match up perfectly with the blocks in the middle. Good freakin luck! Especially when it could take 5 moves just to get one stripe and when you do it may be the other way.
This level is stupid and obviously they want you to buy a bunch of hammers.