💪🏻 Beat The Mod Challenge
HERE
🌟 Spring Gif Battle!
HERE
🎯 Spring Soda Games - Archery!
HERE
👋 New in the Community? Say Hi
HERE!
To the developers.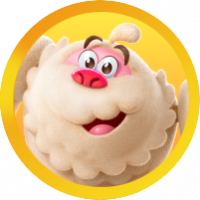 ElenaVorona
Posts: 530
Level 3
2 days ago Windows was reinstalled on my laptop.
After that, I still have some of the previous bonuses (Kimmy arcade, team, Toffee) besides the daily bonus.
It was 2 hours of bonus and 30 minutes of endless lives.
Now - 1 hour bonus and 15 minutes of lives.
I know that many players have written about this here. In 15 minutes you will have time to do almost nothing. You must first view all the relevant information in the game, move to the desired level, and so on.
And if you have passed all the levels and there is not a single level ahead, you are forced to get to the previous levels. And there are many more problems.
In fact, in those 15 minutes I get a couple of attempts to play the level. I am your loyal player. I get 15 minutes for everything.
I am ashamed to look at these 15 minutes.
Question:
Developers, aren't you ashamed to give it to us?
What to expect from you next? 10 minutes?
I understand that you can wave your hand and say - now we will remove this too, and you will be left with nothing at all!
But the question remains, guys.
(using google translate)