Win 30 Gold Bars 💌 Olivia love letter
HERE
🕵️‍♀️ Guess the Score
HERE
I ❣️ Valentines Day
HERE
👋 Don't be Shy and Say Hi
HERE!
New Event! 💌 Candy Crush Soda Secret Sweetheart
HERE
Don't miss the interview to our Kingster Dmitry_D.!
HERE
Mr. Toffee UnFair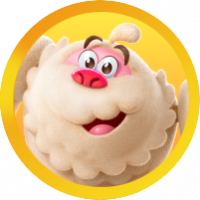 iamleace
Posts: 20
Level 2
Am I the only one that seems to get crappy partners that start a task but don't finish?
I start to create lines, completing the harder tasks myself and leaving the easy ones for others (such as 100 red candies, etc) only to have someone start the 4th task needed for a complete line, but then not do it.
This is the norm for me often and I know its "just a game" but this game is based on *Solo* playing so I just think it's unfair to players that play their fair share.
Here's an example: I was the sole player that completed all 5 tasks on this board, starting 2 seperate lines because upper right corner got taken (aka blocked) and, surprise surprise, this is what happens:
Can't help but wonder if these supposed other human players are just bots that purposely interfere to prolong a player from completing challenges.
Or maybe its just my bad luck..
Thanks for letting me vent. 😒