(FINISHED)🥤 Share your most fun story playing Soda to get special prizes!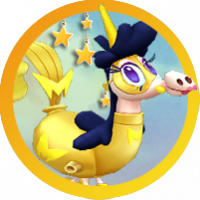 LadyRaffie
Posts: 3,594
Community Manager
Hello Sodalicious people! 
November is around the corner and soon we will be celebrating our 7th Anniversary in Candy Crush Soda…Sodalicious! 
We are sure after so many years you guys must have a lot of fun stories while playing Soda, right? 
Share with us your best and/or most fun story playing Candy Crush Soda! 
🏆 What can I win? 
The three best stories will receive 30Gb each in their Soda game
And the best story among them will also get the player featured in-game for a special celebration on our 7th Anniversary! 
All participants will receive this exclusive badge
You have until November 3, 1pm CET to post your best/most fun story playing Candy Crush Soda
Find Terms and Conditions here
Leave a Comment