🏳️‍🌈 Pride Season - help Kimmy create a
Pride Celebration
in Rainbow Reefs
HERE
The June Tournament is on!
🏆 Share your score and get a badge!
HERE
💗 Which Soda feature do you love the most?
Let us know
HERE
Due to an issue with our servers, on the 5th of July
all Private Messages will be deleted and disabled.
Read more
HERE
Temporary issue with receiving lives from team members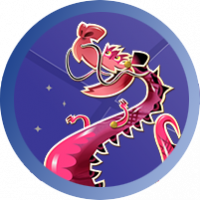 FluffyDinosaur
Posts: 508
Community Manager
Hi everyone!
Currently, we're having a temporary issue where players are unable to receive lives from their team members in Candy Crush Soda Saga. When you try to receive a life from a team member you may get an error saying no network connection. The issue is present across all devices.
We're really sorry for the inconvenience and are working on a fix for this issue. I'll let you know once it is being rolled out and the issue is fixed!
Update 23 of May 2022:
This issue is fixed in the new update being released later today. If you still have the issue, please update your game and check if it is fixed. Please let us know if it still is not working for you and we'll help!