Season May is here in two different versions, 🌪 Storm 🌪 and 🧽 Mischief 🧽.
Find out which story you have
HERE
🌸 Which season from January to March did you like the most?
Let us know!
HERE
Help us make Soda better 🏆
Let us know what you think about the feature Team Rankings
HERE
❌
Temporary issue
with receiving lives from Team Members, read more
HERE
Why have most of my friends disappeared from my list?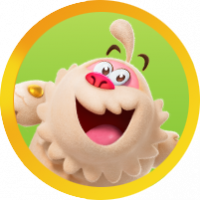 Sandra_Sanchez
Posts: 15
Level 2