🥕🍊Win gold bars In maths with a difference 🍓🥬
HERE
🍏 🐥 🐣 Beat the Superstar Contest is back in action 🐣 🐥 🍏
HERE
❄️ Farm Pass Frosty Season - How to Play!❄️
HERE
(ENDED) 🥕Tell us what makes Farm Heroes special to you for a chance to win 20 Gold bars!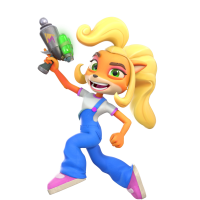 QueenMia
Posts: 12,328
Community Manager
🤠 No account yet? Sign up in 2 seconds to participate! 🥕
Howdy Farmers!
As you might have seen here, I'm joining my friend @QueenB in the Farm Community 🤗We'll have an amazing time together!
To make sure I can add some extra help, support and fun, I would like to get to know you better and offer some Gold for the occasion 🎉
So, I was wondering... What makes Farm Heroes special to you?
Too satisfy my curiosity, please let me know by commenting below 👇👇👇
Then 5 lucky winners will be randomly picked and receive 20 Gold bars each 🤩 Farm-tasrtic!
You have until Wednesday 8th of April, 13pm CET to participate!
Good luck everyone and don't forget to have fun 🍒
Terms and Conditions here
No account yet?
Sign up here i
n 2 seconds!
Leave a Comment