(ENDED) 🚜 Find out your Cropsies name for a chance to win 30 Gold bars! 🤠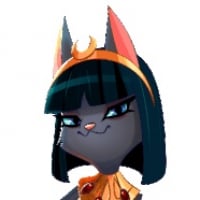 QueenMia
Posts: 10,092
Community Manager
🍓 No account yet? Sign up in 2 seconds to participate! 🥕
Howdy Farmers 🤠
Ever wonder what your Cropsies name would be?
No?! Well, let's find out anyway 😋
Mine is Crazy Blueberry!
👉What's YOURS?
To find out just take your day and month of birth and check what it matches with below! 👇Then let us know by commenting for a chance to win 30 Gold bars! 👇
☀️ 10 lucky winners will be randomly picked and receive 30 Gold bars each!
Good luck everyone 🍒
You have until Monday 4th of May, 13pm CET to participate!
Terms and Conditions here.
No account yet?
Sign up here i
n 2 seconds!

Leave a Comment