Welcome to the FUN Area 🙌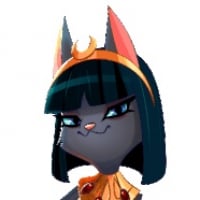 QueenMia
Posts: 10,032
Community Manager
☀️No account yet? Sign up here in 2 seconds!☀️
Howdy Farmers!
Love Farm Heroes and want to have some fun while meeting other players? Fancy chatting about the game or any other topics with people sharing the same passion? Then this place is for YOU 🙌 Welcome to our Farm Heroes Fun Area 🌟
You can start any discussions you want here - The only condition is to respect our House Rules and remain polite and respectful.
To create your own conversation simply click on New Discussion at the top and voila - See the screenshot below! You can chat about anything you want, it does not even have to be about Farm Heroes. Or you can browse the Area and join any chat you like! Here are some fun ones to jump in:
Don't be shy and say hi 👋HERE
Find out your Cropsies Name 🍏 HERE
Escape to the Farm 🌱HERE
Let's plant some veggies 🌽 HERE
Join the Farm Gif Battle 👊HERE
Oh and one more rule: Have FUN 🤗
See you around then 🍒
No account yet?
Sign up here i
n 2 seconds!

This discussion has been closed.