🎉🐖🐥 Level 4000! Celebrate the release with us
HERE!
💪📱 Farm Harvest Master - Gold Bars & badges to win!
HERE!
(ENDED) 👩‍🌾 👩‍🌾 Are You Ready for 🌟 Beat My Score 🌟 Contest? 🏆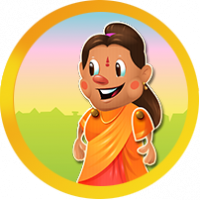 PummyRaj
Posts: 13,691
Farm Moderator
Don't have a Community Account yet, Please Sign-Up right HERE It only takes a minute!
👩‍🌾

Howdy Farmers

🤗

How are you All



Here is a new challenge 🌟 and it is one of your favorites 🌟
Yes!! You guessed it right ⭐️ We are going to have a "Beat My Score" contest this time. And, you have to beat not 1, but 2 of my scores! Are you ready? Read further
👀
Details: I have 2 screenshots here for level #125 -- one with lower score⭐️ and one with higher score⭐️
Task: Beat one of those scores to win 1000 Magic Beans. But, wait! If you beat both the scores, you will win 2000 Magic Beans.
Rule: You will have to share both screenshots in same post. You should not cut off anything from your screenshot! You can post as many times as you want 👍️
My Higher Score
👇️
👇️
My Lower Score
👇️
👇️
Prizes:: 🏆️
** 3 Players who beat my score will be randomly selected and rewarded the Magic Beans;
** Winning Chances are just the same even if you beat ONLY ONE of the scores or BOTH the scores;
** 1000 Beans for beating 1 score AND 2000 Beans for beating 2 scores;
Rules:: ✅
** Do not cover / cut off anything from your Screenshots;
** If you are competing for both the challenges, you MUST post both the scores in the same comment;
** You can have multiple attempts - so no limit, but please don't SPAM 😅
Duration:: ⏰
You can try till 15:00 CET on 9th of April, 2021
These are the "Terms & Conditions" to follow to participate in the Contest
Are you all ready? Three.... Two..... One.... Go 📢 🏁 📢
Leave a Comment