🌈 Farm Pass Pride - Love is in the Saga!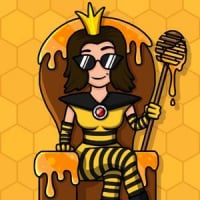 QueenB
Posts: 12,301
Community Manager
Welcome to Farm Pass Pride Season 🌈
Inflate your heart with love, celebrate acceptance, and reach new heights together in the Pride Season! 
Season duration: Today, 29th of May to 3rd of July!
How to play?
Don't miss out on the awesome and free rewards 😉
Other events!
1-2-3 Grow Avocado: 29th of May - 5th of June.
Rainbow Ride - 29th of May - 11th of June.
Complete all the levels and earn rewards on the way to the top!
Comment below and let us know what you think of the event and if you enjoy the theme 😀
More Pride celebration will come soon so stay tuned...
🏳️‍🌈 Celebrate Pride with Farm for a chance to win Gold Bars! Join HERE
🌈 Farm Pass Pride - Love is in the Saga!
This is a public poll: others will see what you voted for.
Comments
Leave a Comment