💫How to Play Pyramid ~ Beginners Guide💫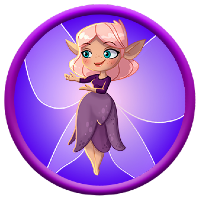 When opening a level this is your first step
💫 Add Boosters and choice of Power
***These Boosters are added prior to play.
Remove all blockers in the way
See the next card in your deck
Start the level with all cards face up


***Powers is next thing to decide ~ choices are 👇️
👆️ See on the bottom of each image what each Power layout looks like  👆️
***Description of Powers in order of the image above
Scarab ~ Gives you a random Scarab for every five cards collected in a row. It can be a Golden, Jade or Jewel Scarab:
Golden Scarab: Adds 250 points to your score
Jade Scarab: Adds extra cards to the deck
Jewel Scarab: Adds extra in-level boosters
Reserve ~ This allows you to put a card "on hold" on the Blue Stash so you can use it whenever you like. Just remember that only one card can be put on hold at a time.
Reflect ~ Every time you draw a card from the deck, you get to pick two cards, and both can be used to collect other cards from the pack.(but no extra Joker).
*Once you have chosen your Power you then see what is needed to pass the level.
It will tell you whether you need to collect a Blue Card, or a special card streak to pass etc., this is essential from the start. Also pay attention to the top of the image below. It shows you what cards you need to collect to win in case you forgot.
Check out the area outlined in red. For instance, the middle shows you a blue card with 2 Gold cards. Collect a blue card and all the Gold cards which is 2 👇️
👆️****If the level features both a Blue Card and one or several Gold Cards, make sure to pick the Blue Card before taking the last Gold Card.
💫Boosters
Starting from left to right you have the
Joker ~ It is just an extra Joker card that you can use
Scepter Booster Card ~ Use it to remove and collect selectable cards on the board  It works exactly the same as the hammer or lollipop in the Candy Crush games.
7 Extra Cards: Extra cards to finish the game
Helpers and Power-Ups can be helpful if you find yourself stuck on a challenging level! Would you like to learn more about them?
💫Helpers
Scarabs that appear inside a level after reaching certain conditions. Such as collecting Golden Cards, Clover Cards, or achieving a 5-card-streak while using the Scarab Power. Collecting them doesn't count toward increasing your streak, though.
To collect them you need to be quick! Tap on them or they will flee, and you will lose their rewards!
Golden Scarab: When collected, it adds 250 points to the score.
Jade Scarab: When collected, it adds extra cards to the deck.
Jewel Scarab: When collected, it grants extra in-level boosters. It doesn't count for the movement chain, though.
💫Power-Ups
These types of cards appear inside a level, and they are activated when collected.
Blue Card: When collected, it multiplies the points you receive for each card you collect. Its power lasts for 10 moves.
Clover Card: Cards with clovers on it grant Scarabs when collected. It could be a Golden, Jade, or Jewel Scarab.
Comments