Due to an issue with our servers, on the 5th of July
all Private Messages will be deleted and disabled.
Read more
HERE
What is accessibility about? 💚 Accessibility Month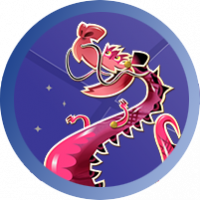 FluffyDinosaur
Posts: 496
Community Manager
Hi everyone! For the month of May, we're celebrating Accessibility Month. You can read more about everything accessibility-related going on in Community HERE.
So what is accessibility actually about?
Accessibility is the practice of making information, activities, and environments meaningful and usable for as many people as possible. It means everyone should have the same opportunity to access information, engage in the same interactions and enjoy the same activities. 
Accessibility features in games have gained more attention in recent years. These are great advances as gaming is fun for everyone and should adapt to everyone's different abilities and disabilities. This is why, this month, we want to highlight and raise awareness of the importance of accessibility!
For King, accessibility is vital in making our games playable and enjoyable to as many people as possible. By improving these features, we can make our games more inclusive, allowing everyone to enjoy the Kingdom!
How does accessibility work in games? 
Accessibility features in games can mean different things, such as:
Colorblind modes or designing the game so that players with any form of color blindness can still see what's going on. (For example, having different shapes for the different colored candies).
Customization - letting the players themselves change settings or configure the game so it works for them specifically, like the Accessibility menu in Candy Crush Friends Saga.
Readability - making sure the fonts and texts used in the game are big enough and easy to read for everyone.
Narration, having a voice read the text on the screen out loud for players with visual impairment.
And much more!
If you want to read more about visual accessibility options for King games, we have an article with more information HERE.
Here's some of the accessibility options in Candy Crush Friends Saga 👇 You can read more about them HERE 
Why is accessibility so important?
Approximately 15% of the world's population lives with some form of disability according to a report from WHO in 2021. That means that more than one billion people could face daily challenges when using today's conventional digital devices. Perhaps you are, or know someone who is disabled? Either way, we believe everyone should be able to enjoy and play King games, and that's why accessibility is so important to us!
Thank you for joining us in learning a little bit more about accessibility! We'd like to hear from you…
💚 Did you know anything about accessibility features in games? 
💚 Why is being able to play games important to you?
💚 Do you use accessibility features when playing games or in the forum?
💚 What settings do you use to make our games better for you?