Blossom Blast Quests- New!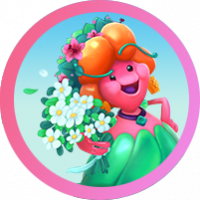 Lola_Pop
Posts: 11,647
Community Manager
Dear bees,
The time has come to reveal the new blawsome feature that has arrived to the game: The Quests!
Keep reading to learn...
How they work
Their rewards
How you can get some more for sharing your thoughts with us!
🌼

How do Quests work?

If you're above level 101, chances are that you've seen (or will soon do) the news Quests in the game! You'll find them in the Events tab here:




To play them, just click on "Go!" and play your normal levels- you'll receive a notification if you finish the quest on time and are ready to get your reward!
🌼 What can I earn?
Well, among the rewards, you'll find Boosters like Color Palettes, Shovels, Watering Cans...and Unlimited Lives! Blawsome!
🌼 "I don't have them in my game"
That is possible. Players who are at the end of the Saga map won't see this new feature, as it only works on new levels. On the other hand, please remember that all features are rolled out for different player groups, so you might not have it right now, but I'm sure you'll get a chance to play Quests in the future!
🌼 And what about the Blossom Blast Community?
We want to celebrate the new Quests with you! Share your thoughts about the feature here below and 5 players with helpful feedback will receive 20 Gold Bars for their Blossom Blast game!
You have time until July 31, 2022 at 5 p.m. CEST.  10th of August, 2022 at 5pm CEST
Terms and Conditions here