🥳 Celebrate Level 3000 and get an Exclusive badge!
HERE
✨
🔮 Math Challenge - 30 Gold bars could be Yours!🔮
HERE
✨
(FINISHED) Win 50 Gold Bars with the Secret Library!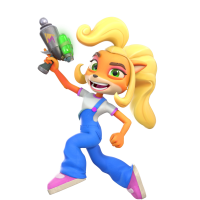 QueenMia
Posts: 12,323
Community Manager
Hello everyone! I hope you're having a fun-tastic Wednesday
Now you have the opportunity to 
win some sweet Gold
, 
meet new Friends
 and 
stay up to date with the latest news
 from the Bubblicious world of Stella!
If you don't have a Community account yet, no worries, 
sign up right here to participate
! As easy as that
Andy has found a secret room in the Library and legend has it that there's a hidden Pot of Gold in this secret room... and while passing by, seeing all these books, we started wonder what you guys like to read! 
Therefore, this week we would love to know 
what's your favourite book!
Is it a sweet fairytales from your childhood? Is it  the best seller thriller everyone talks about?! A romance? Or maybe a great book no one knows but deserves to come out to the light?? You tell us!!
Comment below for a chance to win Gold! 
5 lucky winners will be picked randomly and receive 50 Gold Bars each!
 .. not bad, eh?!
You can also tell us what you think about the Pot of Gold event
here
and help us help you!
Oh, and you can join the fun in our special 
Witch Gif battle
, just 
here
 😄
You have until Tuesday 25th of June, 13pm CET to participate! You can read the Terms and Conditions here.

Good luck!
And remember, this could be yours 
👇👇👇
No account yet?
Sign up here i
n 2 seconds!
Leave a Comment