🥳 Celebrate Level 3000 and get an Exclusive badge!
HERE
✨
🔮 Math Challenge - 30 Gold bars could be Yours!🔮
HERE
✨
(ENDED) 👉 Win Gold Bars - What's your Halloween Treat? 🎃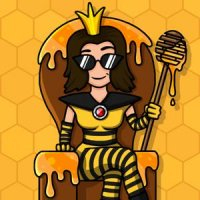 QueenB
Posts: 6,622
Community Manager
🔮 Want to participate? Sign up to our entry form here! 🔮
We'd like to know what is your favourite Halloween Treat!
It can be a candy, a type of food, a costume or a memory.... Anything that you like best about Halloween 🎃 🧙‍♀️ 👻
🎃 How to participate?
Simply! Comment below👇 and let us know what your favourite Halloween Treat is!
👻 What's the prize?
We will pick the 3 best comments who will get the following:
1st place: 20 Gold Bars
2nd place: 15 Gold Bars
3rd place: 10 Gold Bars
🕷 When does the contest end?
You have until the 16th of November at 15:00 CET to participate!
Game Terms and Conditions can be found here

Leave a Comment