🥳 Celebrate Level 3000 and get an Exclusive badge!
HERE
✨
(FINISHED) ✨ WIN GOLD BARS – Math Crossword Puzzle 💫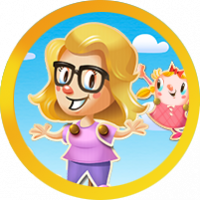 Elsa
Posts: 32,176
Community Hub Moderator
No account yet? Sign up here in 2 seconds!  
Hello Witches and Wizards!  🧙‍♀️🧙‍♂️
I'm sure that some of you have done a crossword puzzle at one point in your life, but have you ever done a math crossword puzzle? To complete this puzzle just add the numbers together and write the sum in the puzzle. 
Good luck!
5 players will be randomly chosen to win 20 gold bars and 1 super colour bomb added to your game.
You have until Friday the 20th of November to participate!
Game terms and conditions can be found here.

🌈_________________________________ 🌈_____________________________ 🌈
This discussion has been closed.