🔮 ENDED Not to be missed Badge and gold in part 3! Can you beat our special guest score ENDED 🤔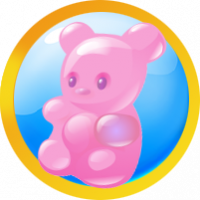 🔮Want to participate but have no account, register here in just 1 minute 🔮
Hi 🙋‍♀️ amazing bubble blasters 🤹‍♀️🤹‍♂️ here you have the final badge in the collection of Beat your Mods Part 3🤩
But wait there is a difference in this final episode you will have to beat our special guest 🥁🥁🥁🥁
Our very own magical @queenb is in the house guys Woop Woop 😍
Don't worry if you missed parts 1 and 2 you are still welcome to join the fun 🥳
👉 Choose any level our queen 👑 has played and beat her score
All those that post their higher score will receive this amazing one-off exclusive badge that includes our Queen's avatar...
But wait there is still more...
4 of you will be chosen at random to receive 40 gold bars 💰added to your game 🥳
Whoop whoop guys have you got it in you to take on your queen 👑💪
Then Let's get this started
You have until Thursday the 16th of September to post your screenshots
Terms & Conditions 👉 here.
Comments
This discussion has been closed.