🔮ENDED BW3 Gold and badge in our Halloween special ENDED 👻☠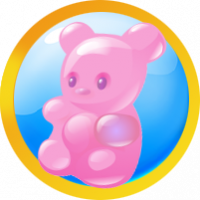 Hi witches 🧙‍♀️and wizards 🧙‍♂️
Are you getting ready for Halloween and a contest for new bees 🐝 and old bees 🐝 to join?
Stella is, she has her cauldron out and is stirring up some spells to cast across the kingdom. 🌠🥺 she also has lots of rewards to thank you for joining 👏
In this contest, I would like you to play any level just to work our witch harder during Halloween ☻🎃and post your level. Also add a suggestion any suggestion for stella to stir up in her cauldron ready for Halloween fun or trouble 😫
Everyone who posts the 2 parts to this contest will receive this amazing badge. So nobody is left out of the BW3 Halloween fun 👽☠
Wait there is more 🥁🥁🥁........
If you want to be within a chance of receiving 50 gold bars then just play another level and add another suggestion as 4 of you with the most posts will receive 50 Gold bars 💰added to your game 🥳
A further 5 of you will be chosen at random to receive 20 gold bars 💰
You have from Thursday 14th of October until Monday the 1st of November To join
Wow, lots of prizes to be had here 🎁😍
Good luck guys and watch out for the full moon 🌚😫
**Terms & Conditions here.**
🔮Want to participate but have no account, register here in just 1 minute 🔮
Comments
This discussion has been closed.