🔮 .. ENDED..Oh NO 🙈 Bubble Trouble 🔮.. ENDED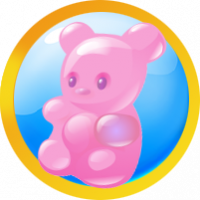 Want to join no account then register here in 2 minutes🔮🔮
Hi 🙂 So glad you joined. Please stay and help us. Wilbur has been under a evil spell and is causing mayhem in our games. He keeps firing extra bubbles so we cant clear our levels. Look how many he has got ready to fire into the games
Elsa has explained it all to you HERE
She said "Kim we need to do something quick. I will write a story telling the players whats going on and you must quickly ask them to come up with a spell to unlock Wilburs behaviour before he completly destroys the kingdom. Ok Elsa I'm on it" 👍
have a read through your spell book
And tell us what good spell we can cast on Wilbur to bring him back to us. You have until Friday the 23rd of October to submit your spell.
We will reward 3 of you with a reward with a difference 🥁🥁🥁 For the first time ever Elsa will produce a story personalised to the winners of the best spell idea and it will be posted for all to see. 📚
Good Luck everyone and lets get our ⛸ ⛸ on.
This is a top priority mission🧐
Game terms and conditions can be found here.
Comments
Leave a Comment