(ENDED) Win exclusive Bubble Gum Troll Goodies!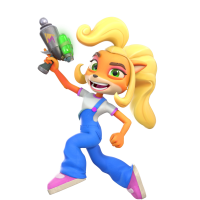 QueenMia
Posts: 12,845
Community Manager
If you don't have a Community account yet, no worries, sign up right here to participate It only takes a second! As easy as that 😉

🍭🍭🍭 
Hello Dear Friends Crew 🐙
That sticky gum… all over the Friends Kingdom… but?! Yes, that's him, the Bubble Gum Troll! 
Free as many animal as possible and collect your points and add the Bubble Gum Troll to your list of Friends… but also for a chance to win one of these wonderful Bubble Gum Troll items!
How to participate?
All you need to do is to unlock the Bubble Gum Troll and share with us below by posting your scrapbook.
Then we'll draw 3 lucky winners who will receive a Bubble Gum Troll item each!
The first and second prize will get a BGT Umbrella and the third place will get a BGT Softoy!
You can find more info about the Bubble Gum Troll event here!
You have until Friday 12th of July, 13pm CET to participate! You can read the Terms and Conditions here.

Good luck everyone 🍒
No account yet?
Sign up here i
n 2 seconds!
Leave a Comment