🌈New in the Community? Say Hi
HERE
💰Time for a new contest! Win Gold
HERE
🏅Earn badges! Share your scrapbook
HERE
💅 New Event:
Yeti's Vacation!
Check more info
HERE
👉 Help us improve the game accessibility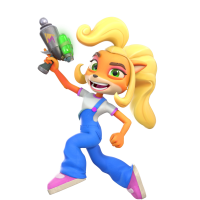 QueenMia
Posts: 12,360
Community Manager
🌟No account yet? Register here in just 2 seconds! 🍭
Hello dear Friends!
A great saga needs all sorts of heroes and that's why we embrace and celebrate what makes us different rather than what makes us the same.
👉As the Global Accessibility Awareness Day (GAAD) takes place on the 21st of May, our fantastic Game Studios would like to focus on how we could deliver the best game experience for every one of you.
And you, Community member, can help us to help you!
How? It's easy! Please just take a second of your time to let us know about your own experiences while playing Candy Crush Friends.
🌟 We would love to hear about the ways Candy Crush Friends is helping you! And even more, we would love to know if you are experiencing specific difficulties while playing.
It can be that you find there's too many flashing animations. Or perhaps too many colours and you don't manage to differentiate them well... You tell us. We want to know and we want to help out!
Feel free to share any struggles with us, or anything that makes it harder for you to play. We'd also love to hear about anything that helps you (or could help you) to make the most of the game.
We would love your feedback so that we can keep on delivering the best for you - Thanks so much everyone 🙏
Happy playing! Stay safe and happy 🍒
No account yet?
Sign up here i
n 2 seconds!
This discussion has been closed.