Something big is coming to the Friends community on Monday 8.3.2020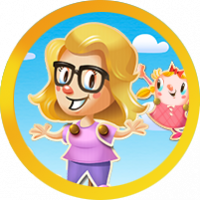 Elsa
Posts: 31,980
Community Hub Moderator
Have you heard that something big is coming to the Friends' Community on Monday, 3rd August?
What could it be?
Tiffi knows but she is not telling anyone.
Yeti is trying to find out the secret on his tablet.
Nutcracker has no clue.
What could it be?
"We need to know," Nutcracker says. "Yeti type in Google the date and Friends' Community. Let's see if something comes up. No huh? What could it be?"
Let's ask the community members here if they can help us.
"Hey guys, we need your help," Yeti says. "Can you help us figure out what might be happening this coming Monday, Aug 3rd?"

🌈_________________________________ 🌈_____________________________ 🌈
Leave a Comment