CHOOSE YOUR FAVORITE CHARACTER/TALENT – WIN FREE GOLD BARS!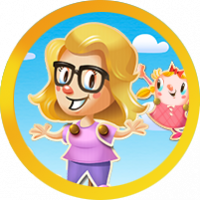 Elsa
Posts: 31,980
Community Hub Moderator
Elsa and Tiffi put their heads together and created a new story called "Friends' Got Talent". If you have ever watched the popular talent show in your country then you will know what this new story is all about. Twelve characters have participated in the talent show. There is no ending, as you already know if you read "Friends' Got Talent" and "Welcome to the Friends' Got Talent Show!" If you haven't read both stories then I suggest that you take a moment to read them because these contests will be running for a total of 6 weeks.
This is how it works.
There will be 4 weekly contests for the month of August. To participate you have to read both stories and then each week you can vote for your favorite character and say why you chose that character. Each contest will list 3 different characters with the talent that they did in the show (3 characters x 4 weeks = 12 characters). These contests will only be open for a week. They will start on a Monday and close on the following Monday. Each week, 5 winners will be randomly chosen to win 30 GB for their Friends' game. 
The Finals!
The character that gets the most votes each week will then go on to the finals. The final contest will last for 2 weeks and then close. There will be 5 players randomly chosen to win 50 GB bars in their Friends' game. 
Are you up for it? Let's begin!
CHOOSE YOUR FAVORITE CHARACTER/TALENT (WEEK ONE) – WIN FREE GOLD BARS!

🌈_________________________________ 🌈_____________________________ 🌈
Leave a Comment